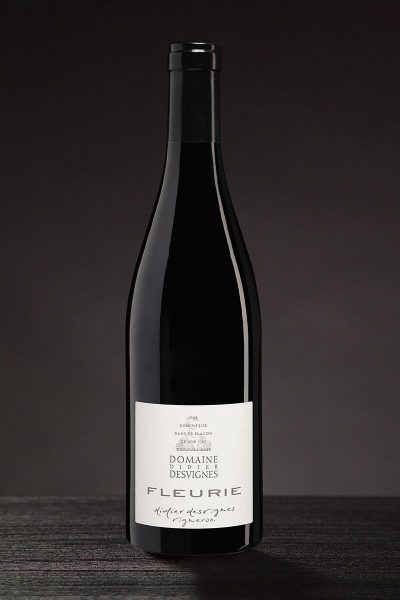 Grape variety: Gamay noir à jus blanc.
Origine : Near the Chapelle de La Madone  .
Soil: Terroir set on slopes made up of lovely pink granite.
Tending: Spur goblet pruning with 3 to 5 spurs, each with 2 eyes. The soil is removed from around the trunk in autumn, shallow-ploughed or tilled in winter and scraped in the spring.
Vinification:  After manual harvesting and careful sorting of the whole bunches, they are vinified traditionally. Temperature is controlled. Carbonic maceration lasts 8 to 9 days.
Maturing: ln stainless steel and cement vats. Clarification and filtering is carried out using the most natural and traditional procedures possible.
Characteristics: Floral aromas of iris, violet, rose and fruit. Finesse and balance, fleshy and silky, elegant and pure.
Cellaring: This wine can be enjoyed very young as well as after cellaring for 3 to 5 years.
Food and wine matches: It is perfect with leg of lamb, poultry and grilled meat. Serve at 13°C (55°F).
References: Hachette wine guide, Paris and Mâcon competitions.