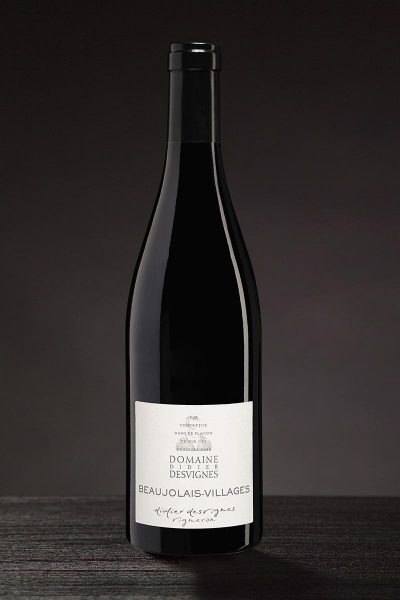 Grape variety:  Gamay Noir à Jus Blanc.
Production area:  Alongside Morgon giving really fruity wines with a beautifully round mouthfeel.
Soil:  Granite and sand.
Tending:  Spur goblet pruning with 3 to 5 spurs, each with 2 eyes. The soil is removed from around the trunk in autumn, shallow-ploughed or tilled in winter and scraped in the spring.
Vinification :  After manual harvesting and careful sorting of the whole bunches, they are vinified traditionally. Temperature is controlled. Carbonic maceration lasts 5 to 7 days.
Maturing:  ln stainless steel and cements vats with successive racking of the wines. Clarification and filtering with the maximum natural and traditional procedures possible. The grapes from each plot of vines are vinified separately so that each can express its own characteristics. The wines are then assembled to get the very best balance between the fruit and the roundness that these terroirs give.
Cellaring:  13° à 15° C (55 to 59°F) without any temperature variations, in a dark place, away from vibrations, for 2 to 3 years.
Food and wine matches:  Enjoy it with Lyon specialities like delicatessen meats, poultry and grilled meat.