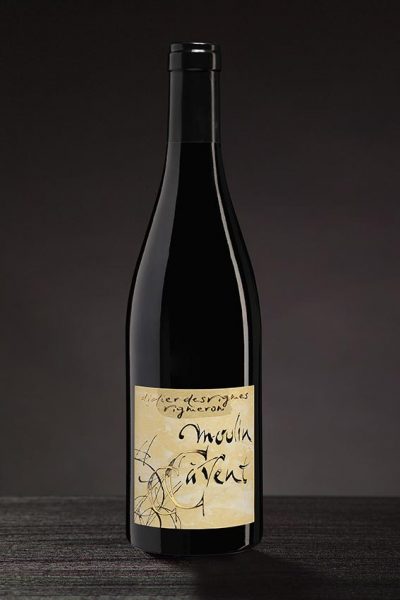 Grape variety: Gamay noir à jus blanc.
Origin: This wine owes its name to the 15th century cereal windmill [Moulin à Vent] that stands on a hill in the appellation area.
Soil:  Crumbly pink granitic arenite that we call gore, infiltrated, here and there, with seams of manganese.
Tending: Spur goblet pruning with 3 to 5 spurs, each with 2 eyes. The soil is removed from around the trunk in autumn, shallow-ploughed or tilled in winter and scraped in the spring .
Vinification : After manual harvesting and careful sorting of the whole bunches, they are vinified traditionally. Temperature is controlled, the cap is held below the top of the juice using a grid during fermentation. Carbonic maceration lasts 10 to 12 days.
Maturing:  Stainless steel and cement vats to start with, then transferred to 40 to 60 hl oak tuns (very big barrels) for malo-lactic fermentation and around 10 months' maturing Clarification and filtering is carried out using the most natural and traditional procedures possible. Each plot of vines is vinified individually to create the best balance between the structure and finesse given by the terroirs.
Characteristics: Deep ruby robe, the aromas are of ripe fruit with spicy flavours, very long on the palate, balanced and beautifully harmonious. The framework is tannic making it a great wine to lay down.
Cellaring: 5 to 8 years.
Food and wine matches: Small game, stews and mature cheeses.