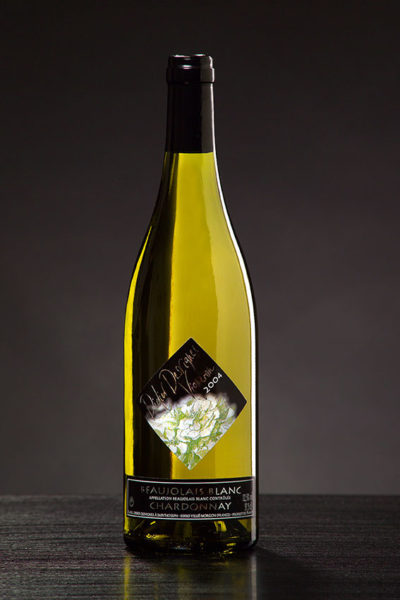 Grape variety: Chardonnay.
Vineyard location: At the northernmost end of the vine growing area.
Colour: White.
Soil: clay with loam.
Tending: Guyot, with a single cane that is bent over in a half circle. The soil is removed from around the individual vines and levelled out between the rows in autumn, shallow-ploughed in winter and top scraped in spring.
Vinification : After manual picking and careful sorting, the whole bunches of grapes are pressed. The resulting must is stocked in stainless steel vats to safeguard the wine's fresh personality. Then comes a first period of settling (where the sold matter naturally precipitates to the bottom of the vat).
Maturing: As soon as alcoholic fermentation starts, the must is transferred to Burgundian barrels for alcoholic, followed by malo-lactic fermentation. Long maturing in these same barrels allows natural clarification. Light fining before bottling.
Characteristics: Light gold, elegant nose where blossom aromas mingle. The finish is stamped with freshness.
Cellaring: This wine may be enjoyed young, but is also suited to cellaring for 2 to 4 years.
Food and wine matches: delightful as an aperitif. Makes a great partner to a carpaccio of scallops, oyster and fish in sauce.